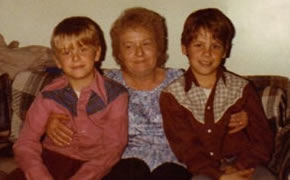 Derrick Ray Henagan was born to Terry and Betty Henagan in St. Joseph, Michigan on August 19, 1973.
He had three younger brothers: Keith, Vincent, and Jimmy.
A sports enthusiast from an early age, he wrestled for four years in the St. Joseph Lakeshore School District, starting in the 5th grade.
Betty said he was very good at it, a champion, winning "first place all those years."
Derrick played basketball for the Hartford Indians in Hartford Junior High during the 7th and 8th grades.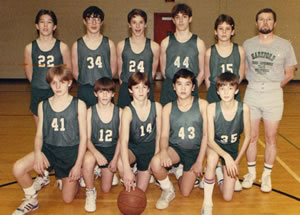 His automotive studies led to a love of all things motorized.
He enjoyed "cars, snowmobiles, motorcycling, and racing," his mother said.
His interest in snowmobiling led him to volunteer with a local snowmobile club, helping to clear and maintain trails.
A caring father, Derrick loved his 12-year-old daughter Taylor dearly.
Betty said "he never stopped thinking of her and loving her."
He devoted as much time as possible to spending quality time with the other pride and joy of his life—Rayce, his six-year-old son.
Derrick enjoyed taking Rayce to the beach as well as watching him ride his quad.
When he could not be by his son's side, he cherished talking to him on the phone, sometimes several times a day.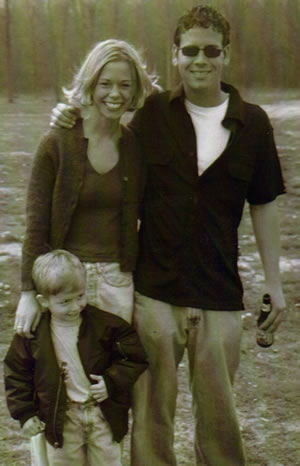 Derrick was very excited about the upcoming birth of his third child—Landon.
Unfortunately, he never got to hold Landon as he went missing a few, short months before his arrival in December.
Full of fun and zest, Derrick was also a good son and friend.
He was always willing to lend a helping hand, his mother said.
"He would do anything for you when you needed help, friend or family."
Proficient at swimming, the beach became one of his favorite pastimes.
In addition to enjoying bass and pike fishing, Derrick loved to camp, ride his quad, dance, watch boxing matches, spar, and engage in a game of paintball.
His friends nicknamed him Hollywood because he was almost always well-dressed and squared away.
Derrick loved talking to people—even complete strangers—and that suited him well in his favorite job: selling automobiles.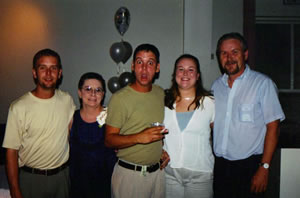 "I think he worked at all the car lots in Lower Michigan," Betty said.
And she said he was proud of winning "a trophy for top sales person" from the Harold Zeigler Automotive Group in Kalamazoo.
Derrick Ray Henagan went missing west of Newberry, in the Upper Peninsula of Michigan, on August 4, 2008.
He is dearly missing by friends and family alike.
If you have any information regarding the disappearance of Derrick Ray Henagan, please contact Trooper Brent Wilson at the Michigan State Police Post in Newberry, Michigan at 1-906-293-5152.
To report information anonymously, call the toll-free, Crime Stoppers Tip Line at 1-800-465-7867.
A $1,000 reward for tips about the Henagan case is being offered by Crime Stoppers.