Description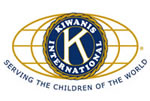 Aid Station No. 2 (South Camp Road) at Km 34.2 (15.8, 1,392 feet) is located adjacent to the east side of South Camp Road. Crewed by members of the Ishpeming Pioneer Kiwanis Club, it has roadside parking.
From the aid station, racers will continue skiing north until they again come abreast of South Camp Road on trail left at Km 33.3 (16.7, 1,377 feet).
Before long, racers will drop down to the section's lowest elevation point, the south bank of the Dead River Storage Basin at Km 32.5 (17.5, 1,345 feet). At this point, racers will have left Ishpeming Township and entered Negaunee Township.
After a short, 250-meter ice crossing, racers will arrive at the north bank of the basin at Km 32.3 (17.7, 1,345 feet).
As they make the arduous, 265-foot climb to the section's highest elevation point atop Granite Point Escarpment at Km 29.7 (20.3, 1, 610 feet), racers will pass within 200 meters of the long-silent, 1864, Holyoke Silver and Lead Mine on trail left at Km 30.8 (19.2, 1,506 feet).
The Granite Point Escarpment, with its scenic, cliff-top view of the Noquemanon Valley as well as its stands of old growth white and red pines, is regarded as one of the nicest sections of the racecourse.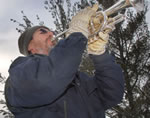 Shortly after leaving the section's highest elevation point, racers may well hear a wonderfully-talented bugler in the distance.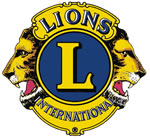 If so, they'll know they're closing on Aid Station No. 3 (Granite Point Escarpment) at Km 29.3 (20.7, 1,546 feet), which is located atop the escarpment, some 200 meters north of North Camp Road. Crewed by members of the Negaunee Lions Club, it has no available parking.
Click here to read about Trail Section No. 4.