| | |
| --- | --- |
| Start point: | Km 29.3 (20.7)—Aid Station No. 3, Granite Point Escarpment, 1,546 feet |
| End point: | Km 24.0 (26.0)—Aid Station No. 4, County Road 510, 1,467' |
| Length: | 5.3 km |
---
Elevation Data

Ascending:
+199 feet
Descending:
-269 feet
Change:
-70 feet
Minimum:
1,455 feet
Maximum:
1,603 feet
---
Description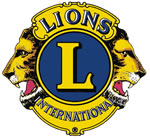 Aid Station No. 3 (Granite Point Escarpment) at Km 29.3 (20.7, 1,546 feet) is located atop the escarpment, some 200 meters north of North Camp Road. Crewed by members of the Negaunee Lions Club, it has no available parking.
From the aid station, racers head east for a nonstop roller coaster of ups and downs, and twists and turns. When racers cross Reany Creek at Km 27.6 (22.4, 1,455 feet), they will be at the section's lowest elevation point.
Heading west, racers will ascend Reany Mountain at Km 25.3 (24.7, 1,603 feet), which represents the section's highest elevation point.
After descending into the Holyoke Valley and crossing the 1864 Holyoke Mine Trail, racers will ski east to Aid Station No. 4 (County Road 510), at Km 24.0 (26.0, 1,467 feet), which straddles Country Road 510. No parking is available.
Click here to read about Trail Section No. 5.
Click here or on map above for high-resolution,
1:24,000-based, USGS imagery of Trail Section No. 4


Notice:
The maps and elevation profile charts are not drawn to exact scale. Route locations, distances, elevations, features, statistics, and descriptions are approximate, and do not include the latest changes or reroutes. USGS base map features are not current. As with any human endeavor, this map and chart are subject to omissions, inaccuracies, and errors. While efforts were made to make them reasonably correct, they must not be used for navigational purposes—they are intended for general reference on race day only. Consult race officials for the latest course changes and reroutes as well as current ice conditions, hazards, advisories, etc.

Web page design, hosting, & cartography courtesy of Michael A. Neiger of Michigan Backcountry Search and Rescue (MiBSAR), www.MiBSAR.com, in Marquette, Michigan.

Michael welcomes your comments and suggestions on how to improve the maps, charts, and information on this Web page at mneiger@hotmail.com.